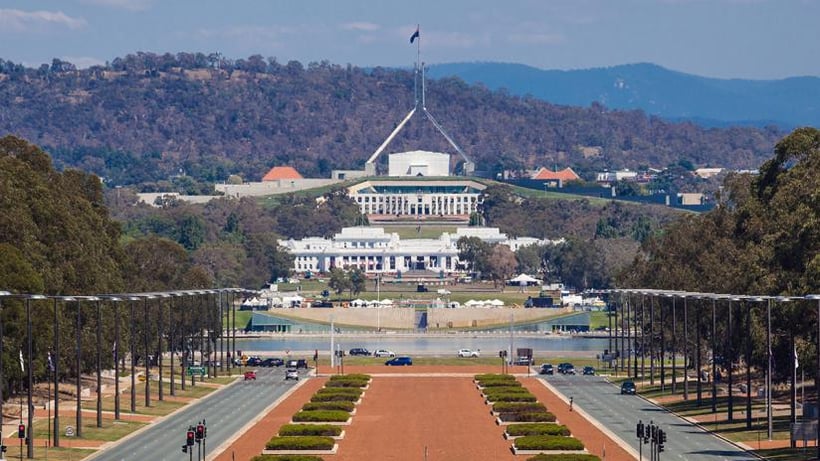 September 1, 2021
The lockdown that began August 12 in Canberra to curb a rise in COVID-19 cases was scheduled to end September 2 but will now be extended until 11:59 pm on Friday, September 17, at the earliest.

The latest extension is a result of 13 new locally acquired cases of the virus, according to Chief Minister Andrew Barr. "We're asking Canberrans to continue to stay at home and to minimise close contact with others outside of your household," he said, "to reduce the transmission potential of the virus."

In general, people should not leave home except for the five essential reasons — essential work, provision of care, health care appointments, food shopping and physical exercise. Any time residents leave the home, they must wear a mask .

However, some "lower-risk outdoor activities" will be allowed from 5 pm on Thursday, such as reopening outdoor playgrounds, doubling outdoor exercise time to two hours daily, and increasing the number of people who can attend outdoor weddings to 10, and funerals to 20.
Summary of the restrictions in place:
Essential retail (pharmacies, grocery stores, supermarkets, fruit and vegetable markets, bottle shops, butcher shops, petrol stations, post offices, vehicle repair services) may stay open, but should use click-and-collect options when possible and continue following the density rule of one person per four square metres. Owners and managers should discourage customers from browsing; shoppers must buy only what they need and then leave.
Non-essential businesses and venues (theatres, concert halls, conference and convention centres, casinos, gambling halls) must remain closed except for food and drink takeaway.
Restaurants, cafes, food courts are all still closed except for takeaway services.
Bars, pubs, club and other licensed venues are closed but may open for takeaway food and alcohol.
Facilities that service at-risk populations, such as aged care homes, homeless shelters or correctional centres, may continue their services.
Community sport venues are closed. No training is permitted.
Professional sporting venues may hold practices or training, but no spectators are allowed on premises. Essential staff may remain on-site to ensure safe running of the event.
Because of the toll these restrictions take on businesses, one-off support grants will be increased by $10,000 for employing businesses and $3,500 for non-employing businesses. This increase applies to businesses that have suffered a 30 percent decline in revenue during lockdown.

The Australian Institute of Food Safety (AIFS) follows COVID-19 developments across the country as they impact food businesses. We will continue to provide updates as they happen. Contact AIFS for more information.