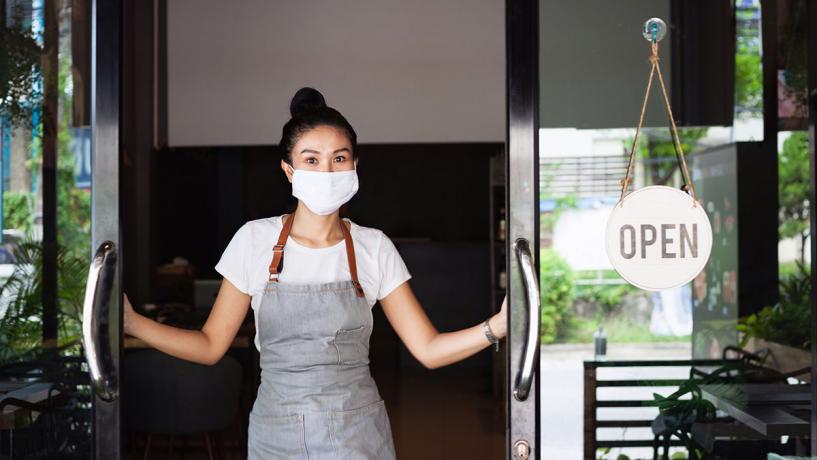 January 12, 2021
As of Monday, January 11 at 6 pm, lockdown orders will be lifted in Brisbane after three days of restrictions due to a case of a COVID-19 variant being discovered. Mass testing and tracing has been conducted across Brisbane and no new COVID-19 cases have been discovered. Despite the lockdown lifting on Monday, some of the restrictions will remain in place until 1 am on January 22.
What are the continuing COVID-19 restrictions in Brisbane?
Masks
Residents must carry a mask with them at all times unless they have a lawful reason not to. Mandatory masks will remain in place for indoor places. This includes shopping centres, supermarkets, hospitals, aged care facilities, gyms, places of worship, libraries, public transport, taxis and rideshare vehicles.

For workplaces, masks must be worn when physical distancing cannot be maintained. It is important to note that wearing a mask in a workplace must only be done when it is safe to do so.

Employees in restaurants, cafes, pubs and clubs who interact with the public must wear masks (customers do not need to). Front-of-house hospitality workers must wear masks but back-of-house hospitality workers do not need to.

Residents are not required to wear a mask when travelling in private vehicles, when outdoors and maintaining physical distancing, or when exercising outdoors.
Venues and capacity
Food businesses such as restaurants and cafes are permitted to open for indoor dining (no standing allowed). Food businesses and venues can have one person per every 4 square metres indoors. For outdoors, it is one person per every 2 square metres. For venues that are smaller in scale (up to 200 square metres), it is permitted to have one person for every 2 square metres up to a maximum of 50 people.

There are also capacity restrictions for private residences and public spaces, with gatherings restricted to 20 people.
Events
Events being held at this time are also subject to the continuing restrictions. Patrons must be seated to eat and drink. For weddings, up to 100 people can attend and dancing is not permitted without restrictions in place. A limit of 100 people is also in place for funerals.

Events held at concert venues are also subject to restrictions. Indoor concert venues and theatres can operate at 50% capacity or one person per 4 square metres, whichever is greater. Outdoor stadiums can operate at 50% capacity with COVID-safe plans in place.
Health and community
Restrictions on visits to hospitals, aged care facilities and disability accommodations will remain in effect. The Queensland government has stated that anyone who has been in Greater Brisbane on or after January 2, 2021, must not enter a hospital, aged care facility or disability accommodation in Queensland. This restriction is in place unless 14 days have passed since the person left Greater Brisbane.

Greater Brisbane includes:
City of Brisbane
City of Ipswich
Logan City
Moreton Bay Region
Redland City
Individuals may only enter a Queensland hospital, aged care facility or disability accommodation if they meet specific conditions. This includes the following:
they are are an employee, contractor, or student of the facility
they are wearing a surgical face mask
they are providing goods or services necessary for the facility's operation
they are providing health, medical, personal care, pharmaceutical or pathology services to a patient
they are required to be on the premises for emergency management, law enforcement or to comply with a power or function of a government agency or entity
they are a prospective resident or a support person of a prospective resident
they are maintaining continuity of care for a resident that can't be delivered by non-contact means (permission must be granted by the facility's operator)
they are attending an end of life visit (must be granted an exemption)

Read more about aged care facility restrictions.

Read more about hospital restrictions.

Read more about disability accommodation restrictions.