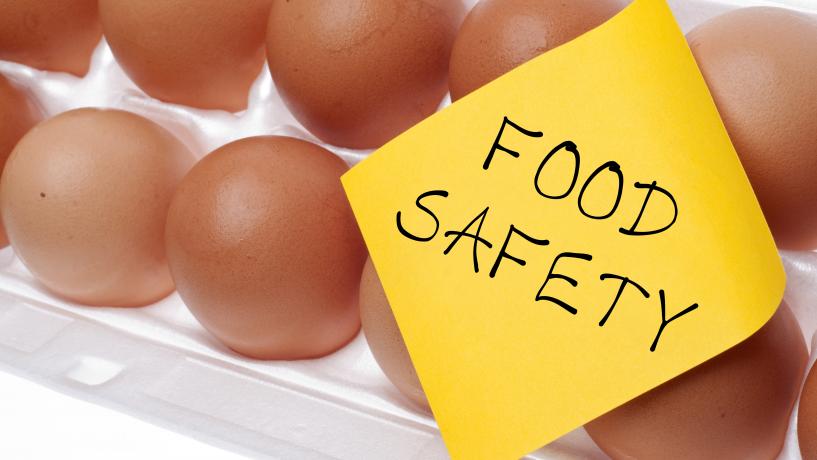 June 18, 2019
In recognition of World Food Safety Day on 7 June 2019, the Food Safety Information Council has released a report card on Australia's food safety record.

According to Cathy Moir, Council Chair, an estimated 4.1 million cases of food poisoning occur in Australia each year. Of these, 1 million people seek medical advice from their doctor, 31,920 are hospitalised and 86 people die. Most of the time, these food-related diseases are easily avoidable.

"The Food Safety Information Council's role is to educate consumers and the broader community in safe food handling to reduce the number of cases of food-borne illness in Australia," says Moir. "Our consumer research has shown some major food safety concerns."

Some of these "food safety concerns" include:
Vulnerable people: A third of all Australian households have at least one vulnerable person at risk of severe illness if they get food poisoning. Vulnerable people, or high-risk groups, include pregnant women, the elderly, children under five years old, and people with reduced or compromised immunity (e.g. chemotherapy patients, people with autoimmune diseases).
Safe food cooking temperatures: 70% of Australians don't know the safe cooking temperature for foods that may be contaminated with Salmonella and Campylobacter (e.g. poultry, egg dishes).
High-risk foods: 36% of Australians eat raw egg dishes, which have been linked to recent food-borne illness outbreaks and are considered a high-risk food, with 10% eating raw egg dishes at least once a month.
"Everyone has a role to play in reducing the number of cases of foodborne illness," says Moir. "You can greatly reduce the risk of food poisoning for you and your family by following [...] 6 simple tips."
6 simple tips for food safety and hygiene
The Food Safety Information Council's 6 simple tips for food safety are:
Always wash your hands with soap and running water and dry thoroughly before handling food and after handling raw meat or poultry, going to the toilet, touching your face or hair, or blowing your nose.
Never handle food for others if you are feeling unwell.
Use a fridge thermometer to make sure your fridge is running at or below 5°C.
Use a meat thermometer to check that high-risk foods such as sausages, rolled roasts, hamburger patties and poultry are cooked to at least 75°C in the thickest part of the meat. Egg dishes, such a quiche, should be cooked to 72°C .
Don't put cooked meat or poultry back on the same surface that raw meat or poultry has been on and use separate utensils, such as tongs, for raw and cooked foods.
Wash any equipment such as chopping boards and knives in hot soapy water and dry thoroughly between using them for raw meat or poultry and food like salads that won't be further cooked.
These 6 simple tips are a good start for food safety at home, but if you own, manage or work in a commercial kitchen or foodservice business, you know that food safety can be much more complicated.

The key to food safety and hygiene in a food business is training and education. Everyone who touches food in the business, or food preparation surfaces or equipment, must know how to handle food safely to protect customers, and the business, from serious health risks, including:
food-borne illness
allergic reactions (including life-threatening anaphylaxis)
The Food Standards Code requires anyone who works with food in Australia to be trained in food safety. In most states and territories, a Food Safety Supervisor — who takes responsibility for food safety in the business — is a legal requirement.

Get the latest, easy-to-understand information on food safety legal requirements and how they affect you, based on your role, sector and location.