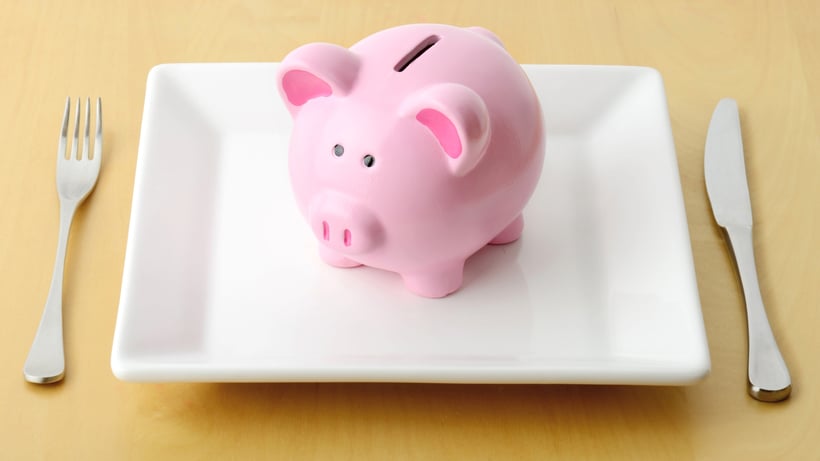 November 13, 2023
In a world where the cost of living is on the rise, ensuring the safety of the food we consume has never been more critical. So much so that it has inspired the theme for Australian Food Safety Week 2023, which takes place from November 11 to 18.
This year's campaign is called "Dollars and Sense" and it's all about finding ways to reduce food waste and save money without neglecting food safety in the process. The Australian Institute of Food Safety (AIFS) is gearing up for the event by reiterating some of the essential steps we should all follow to ensure that our food is safe to consume. Food-borne illness prevention is a key part of this.
Food-borne illnesses are a significant public health concern in Australia, with approximately 4.6 million cases occurring annually. These incidents result in 47,900 hospitalisations and 38 deaths, as well as costing the Australian economy around $2.1 billion (AUD). Furthermore, food poisoning can leave individuals with long-term health complications, including conditions such as reactive arthritis.
This is why AIFS is using Australian Food Safety Week 2023 as an opportunity to emphasise the importance of safeguarding your health in the face of food austerity.
One of the key messages of this year's campaign is that consumers should avoid taking shortcuts when it comes to food safety. The consequences of cutting corners can be severe, both for your health and your wallet.
Here are six valuable tips to help you make informed choices and adhere to food safety best practice:
Invest in a meat thermometer

Purchasing a meat thermometer is a cost-effective way to ensure your food is thoroughly cooked. It doesn't have to be a fancy digital version; one with a simple dial can be just as effective in determining the internal temperature of your food.

Cook meat thoroughly

When opting for cheaper cuts of meat like mince, sausages, rolled roasts, liver, offal and chicken, be sure to cook them to an internal temperature of at least 75°C in the centre. Your meat thermometer will help you measure this.

Follow specific temperature guidelines

Different meats require different cooking temperatures. For instance, beef, lamb and kangaroo in whole cuts like chops, steaks, pieces and roasts should be cooked to at least 63°C (medium rare) before being allowed to rest for 3 to 5 minutes. Pork steaks should reach 70°C, while roasts should fall between 70°C and 75°C, with a similar resting period of 3 to 5 minutes.

Avoid wild foraging

While foraging for wild food may seem like a good way to save money, it can be extremely dangerous. Many wild plants, including mushrooms, can be toxic, and wild foods may be contaminated by animal faeces. It's best to stick to tried and trusted food sources.

Purchase food from reputable outlets

It's essential to purchase food from reputable sources. Avoid purchasing food from unknown or unverified sellers, especially those on social media. Ensuring the source is legal can significantly reduce the risk of food-borne illnesses.

Seek Support from food charities

If you find yourself in need of assistance when it comes to sourcing affordable food, there are organisations such as OzHarvest

,

Second Bite

and

Foodbank

that can provide help. It's strongly recommended that you don't resort to 'dumpster diving' for discarded food, as it's likely to be

contaminated

, spoiled, or both.
The Australian Institute of Food Safety works in partnership with OzHarvest to donate meals to those in need every time a student enrols on a food safety course:
AIFS employees also volunteer regularly to help OzHarvest collect, prepare and distribute food to vulnerable people in the community.
Balancing Cost-Saving and Food Safety
By following these tips and paying close attention to food safety, you can protect your health and finances at the same time. Australian Food Safety Week 2023 serves as a reminder that a balance of cost-saving and food safety needs to be achieved when choosing what to eat during this era of economic pressure.
This year's 'Dollars and Sense' campaign encourages individuals and communities to take responsibility for their food safety, make smart choices, and reduce the economic burden caused by food-borne illnesses. As we countdown to November 11, let's get ready to embrace food safety and work together to make healthy, cost-effective, and delicious food choices that benefit us all.
The Australian Institute of Food Safety offers a variety of training programs to educate you on the basics of food safety. Contact us today and discover how we can help you navigate the dangers of food handling and consumption.