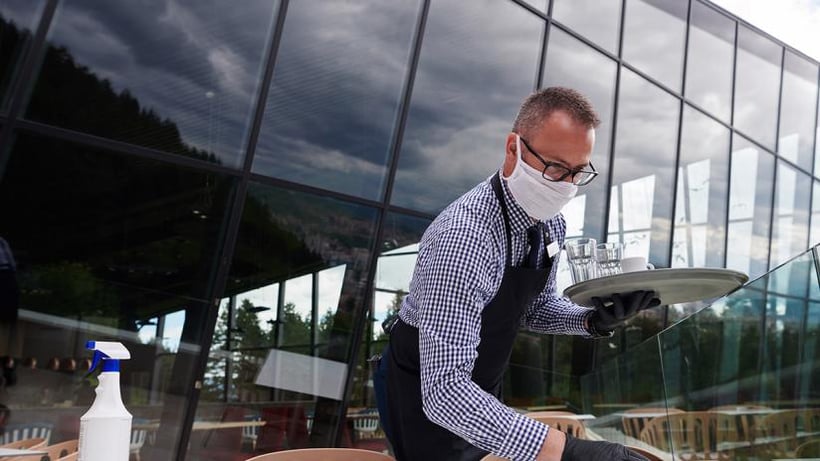 August 10, 2021
Byron Bay and surrounding Local Government Areas (LGAs) are in a lockdown beginning 6 pm August 9 and ending 12:01 am August 17 after a man infected with COVID-19 travelled to the Byron Shire from Sydney.

Regions now in lockdown are: Byron Shire, Richmond Valley, Lismore and Ballina Shire.

This follows a previous exposure notice where a woman with the virus visited Tamworth, leading to a lockdown in that city from 5 pm on Monday, also affecting Armidale, Northern Rivers, Newcastle and the Hunter region. This lockdown will be lifted Tuesday, August 16.

The same rules apply to the lockdown in Tamworth and Byron Bay, and are similar to the rules in Greater Sydney.
Lockdown rules in New South Wales:
Residents must remain at home unless they have a reasonable excuse to leave, such as essential grocery shopping, performing care duties, attending medical appointments or getting vaccinated.
Residents must wear face masks when not at home. Employees of hospitality venues must wear face masks, they must be worn indoors and outdoors in fresh food markets, and generally in all common or public areas.
Most retail establishments must close in the affected areas. This excludes essential retail such as supermarkets, grocery stores, petrol stations and liquor stores.
Venues such as pubs, restaurants, amusement centres, theatres, cinemas, microbreweries, nightclubs, casinos, gaming lounges and markets (except food-only markets) must close. Exceptions apply when venues or businesses offer food or beverages to be consumed off-site only.
Click and collect home delivery services can continue to operate following rules for face masks and check-in requirements.
Weddings, funerals and memorial services may be held until 11:59 pm on Wednesday, August 11. Until then, the rules for weddings and funerals in NSW apply, which state that up to 20 people may take part in weddings, and for funerals, one person per four square metres of space may attend.
Premises offering food or services to vulnerable people (e.g. homeless shelters) may remain open, following public health orders including face mask, mandatory check-in and square metre rules.
Food workers get priority jab
On the weekend NSW Health Minister Brad Hazzard announced that up to 4,000 food workers would be able to get their vaccination at Sydney Olympic Park on Sunday, August 8.

Anyone selling or distributing food across the city was able to book their shot online. As cases rise in Sydney and NSW, mobile and at-risk workers would take priority, making Sunday a "big day for the food providers of Sydney," according to Hazzard.
Restrictions changing in Queensland
In Cairns and Yarrabah LGAs, a snap lockdown lasting three days and ending 4 pm Wednesday means residents must stay at home unless they have a reasonable excuse to leave.

Essential businesses can remain open, following health regulations. Businesses and events that must shut down during the lockdown include:
restaurants, bars, cafes, fast food outlets except for takeaway and home delivery
markets except for food and famers markets (those selling only food)
nightclubs
theatres, cinemas, music and concert halls
public barbecues
sports stadiums, indoor and outdoor sporting venues
casinos, gambling venues
community halls except those offering essential services such as food banks
Weddings and funerals can proceed with up to 20 people, but people may not travel out of or into a lock-down area for a wedding or funeral.

South-east Queensland LGAs have lifted many restrictions but left others in place, such as the requirement to wear masks in cafes and restaurants except when seated. These LGAs are:
Brisbane
Ipswich
Logan City
Moreton Bay
Redlands
Sunshine Coast
Gold Coast
Noosa
Somerset
Lockyer Valley
Scenic Rim
Large hospitality businesses in these areas may open with the capacity limit of one person per four square metres or 50 percent of seated capacity. Smaller businesses (under 200 square metres) are allowed one person per two square metres — up to 50 people.

Weddings and funerals are capped at 20 people in attendance. Community sport is not allowed.

The Australian Institute of Food Safety (AIFS) monitors changes to COVID-19 restrictions as they affect food businesses. We will continue to provide updates as they occur. Contact AIFS for more information.