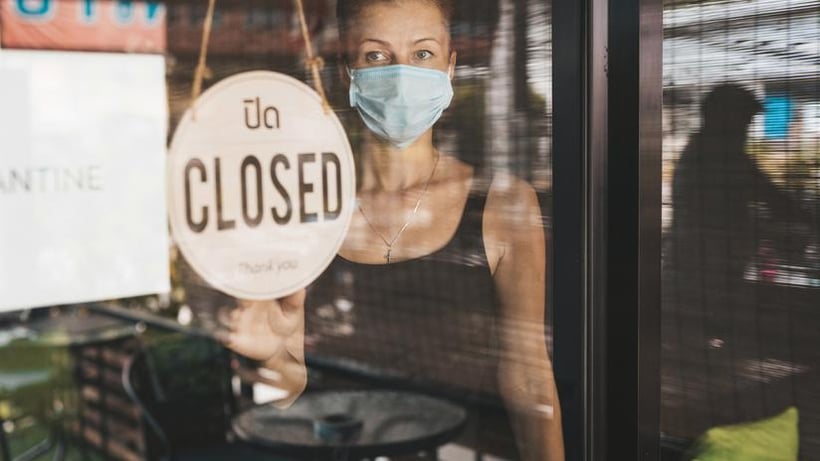 August 17, 2021
With a marked increase of community transmission of COVID-19, ACT and Victoria are extending lockdowns for another two weeks.

In regions under lockdown, residents must wear masks unless they are at home.
Victoria extends Melbourne lockdown
Victoria has extended its lockdown of Metropolitan Melbourne for another two weeks, until 11:59 pm on September 2. The same five essential reasons to leave home (caregiving, essential grocery shopping, outdoor exercise, authorised work and health appointments such as getting vaccinated) are in place. Premier Daniel Andrews has also announced that a 9 pm to 5 am curfew every day of the lockdown will be in place, as all residents are required to stay home during these times.

The lockdown first applied to the entire state of Victoria but the rules are now in effect for Melbourne only. Regionally, food business can open for seated service but must follow density requirements and staff must check customer IDs to ensure they are from the regional Victoria area.
Resident's of the Metropolitan Melbourne must continue to follow stay-at-home orders which include:
No public gatherings
Restaurants, cafes and pubs can open for takeaway only
Essential retail stores (e.g. grocery stores and chemists) can open, but other businesses are closed
Funerals are allowed indoors and outdoors for up to 10 people plus those conducting the funerals.
Weddings are not permitted, unless exceptional circumstances apply
ACT restrictions continue
After recording 19 new local cases, The Australian Capital Territory and has extended their lockdown — initially set to end this Thursday — by another two weeks in an attempt to curb the spread of the virus. Until at least September 2, lockdown rules are in effect across the territory.

While details of the extension are still being finalised, in general, the following measures are in place:
Residents may only leave their homes for the five essential reasons (mentioned above)
Non-essential businesses (e.g. theatres, convention centres, casinos) must remain closed
Essential retail (e.g. pharmacies, grocery stores, bakeries, bottleshops, butcher shops, fruit and vegetable markets) can open with capacity limits (one person per four square metres)
Cafes, restaurants, food courts and licensed venues can open for takeaway only, unless these venues provide seated services for facilities such as homeless shelters, aged care homes or school cafeterias
Funerals are allowed for up to 10 people in addition to anyone needed to conduct the service
Weddings are limited to five attendees including the people being married, the celebrant and witnesses
No spectators are allowed at professional sporting venues
The Australian Institute of Food Safety (AIFS) pays close attention to COVID-19 developments across the country as they affect food businesses and will provide updates as they occur.