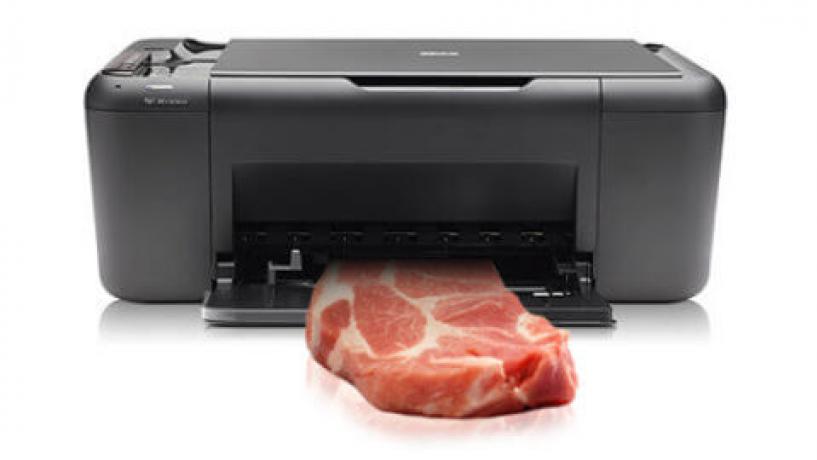 April 2, 2015
Leading academic, Vivek Wadhwa, has spoken this week in Australia about the possibility of 3D food printers being used in the fight against world hunger.
Although the idea of printing meat you can eat might sound impossible; scientists have already made technology that can print human muscle. Experts believe the improvements now being made in this technology show that 3D printing of meat is just a matter of time - good news for people touched by poverty.
Mr Wadhwa, an expert in technology, has spoken to The Australian about the current state of the 3D printing industry and the future of 3D printed food. He said that although someone might not be too happy about eating the meat now being produced by 3D printers, he believes that within the next decade the technology will continue to improve a lot, meaning mass production and mass consumption, is a real chance.
As the UN says the population will reach 9.6 billion by 2050, 3D printed meat could play a big role in fighting world hunger.
Less Chance of Food Contamination in Printed Meat
Not only is the ability to print meat a big plus of this technology, the way the meat is actually made would also be very helpful to those living in poverty. 3D printers would be able to make food in a way that cuts the number of bad bacteria getting in the food.
People affected by poverty are not just battling hunger; they also have a high chance of getting sick from the food they do eat. These printers would be able to make food in a clean and hygienic environment and reduce the chance of contamination and increase overall food safety.
Would You Refuse to Eat Printed Meat?
The fact that this comes at a time when customers are getting more and more focused on healthy, non-processed foods might make unnaturally produced meat seem awful to those trying to eat an organic diet.
Surely though even if some people snubbed their noses at the printed meat, the benefits of being able to feed hungry people would be well worth it. Also as such a cheap method of making protein rich food this technology has a real chance of changing peoples lives.